Win a Free Copy of The Canvas Thief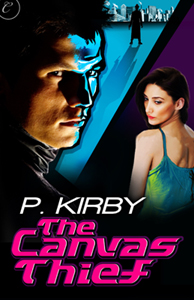 Who would have thought that creating a graphic novel would hazardous to your health? Maya Stephenson certainly didn't when she created her series of stories following a thief, Benjamin Black, and his nemesis, Adam Sayres, a cop. And...then one day, two men, bearing a striking resemblance to those fictional characters show up in her life. Coincidence?
Stop by the Romance Writer's Revenge today and leave a quick comment for a chance to win a free copy of
The Canvas Thief
.
Read Chapter One free,
here
!